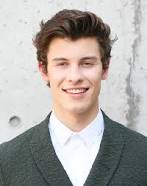 Talk Page
Edit
Salineseal: The Soultice The Seal Chapter 8 article needs to be cleaned up. If you have any spare time please add a more detailed plot summary. Thank you!
~Saline
Leader: ShawnMendesStar
Deputy: Jinglesface
Senior Warriors: Yukitail
Warriors: Londonstorm
Apprentices: Colbypaw
Project News
Edit
14-09-2011: The project is created!
Rules and Requirements
Edit
The requirements for a nomination are as follows:
You must be a Shawn Mendes fan
If you create an Article, it should have at least one picture of shawn mendes (must be on the page thumbnail) or it will be deleted.
A the bottom of the page sign ~(your name) Shawn Mendes fan or it may be deleted
Do NOT edit any articles without permission or you will be BANNED from the wiki
In the second half of the month, you are able nominate an article to be featured if you are a project member. (Must have something to do with Shawn Mendes) Please make sure it meets the requirements above. At the beginning of a month, a poll will be set up with the articles nominated that meet the requirements. In the middle of the month, the poll will be ended and the featured article put up on the front page. Then the process repeats itself.
Only project leads can edit the archive, put up a poll, or add the featured article to the front page. Anyone else who does these will be talked to. All approved members of the project can nominate an article. You can ask to join the project on the discussion page. If you want to make any changes to the way the project works, please start a section at the bottom of the discussion page (this goes for project leads as well).
Featured Articles
Edit
Shawn Mendes
Edit
Luigitail