Important News
Edit
The Shawn Mendes FanClub wiki has now added chat. You may able to start a chat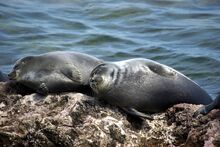 with other members.PLEASE keep it appropriate.Admins are able to monitor your chat. Thank you!
~Piggy, member of the Mendes Army
Moorclan
Edit
MoorClan is come to some of the swiftest seals. Every newleaf, the baikal seals come out of the lake to breed on the moors. A group of former wild cats used to live here, but were driven out by these seals many moons ago. The cats that were driven out are unknown of.